Kellen Williams will be leading the May 31st Yoga On Tap class at The Olde Mecklenburg Brewery.
Kellen is a yoga student and teacher at Total Being Yoga with a background in the Ashtanga Vinyasa tradition and a passion for powerful vinyasa flow. Her relaxed, non-judgmental teaching style welcomes all students with compassion.
Like many others are, Kellen was first drawn to yoga for the physical practice to complement the training she did as a track and field athlete. Her first class didn't have her hooked on yoga. She didn't immediately feel more at peace, balanced and flexible, nor was she inspired to keep coming to the mat. Truthfully, she wobbled around and laughed at herself, not taking the practice too seriously.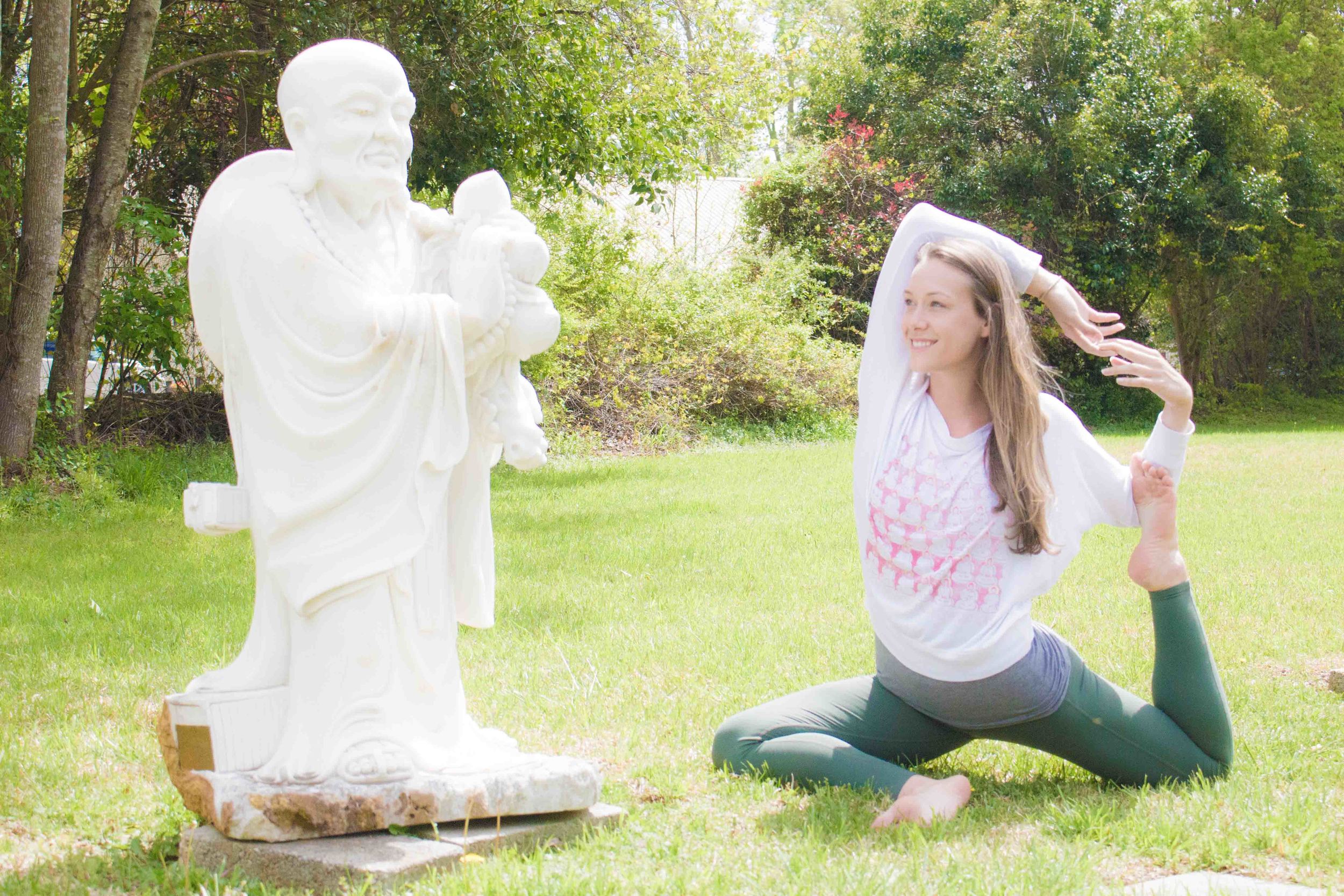 Years later, a diagnosis of Crohn's disease led Kellen back to the mat. As she continued a more frequent practice, she saw her chronic pain, fatigue and insomnia disappear. Seeing and feeling a change in herself, Kellen was eager to share the practice of yoga with others.
Kellen combines her studies in psychology with her poetic license as a yoga teacher to introduce the power of positive intention and affirmation. With thought-provoking messages and humor woven into creative sequencing, Kellen encourages students to find deeper connection with themselves, others and the universe at large.
"It's just yoga" is something Kellen's students hear her say often. Laughter is welcomed and wobbling is inevitable; the serious benefits of yoga come from not taking the self too seriously.